Main Menu
Updates
Donations
Available Books
New World War: Revolutionary Methods for Political Control
Dedication & Thanks
Volume I: Current Political Situation
Volume II: The New War
Volume III: Weapons of The New War
Volume IV: The Coverup
Appendix
Kicked Out of Mystic River Living Area May 2018
May 29, 2018
Since July 2017 I stayed at an unfrequented area in Medford, between the Mystic River & Mystic Valley Parkway, across from the Riverside Yacht Club.
On May 01, 2018 I announced that I'd be leaving because of thefts, & described the NLW & tactics used for area denial.
I arrived there on May 16th, 2018 to find it wrecked & plundered.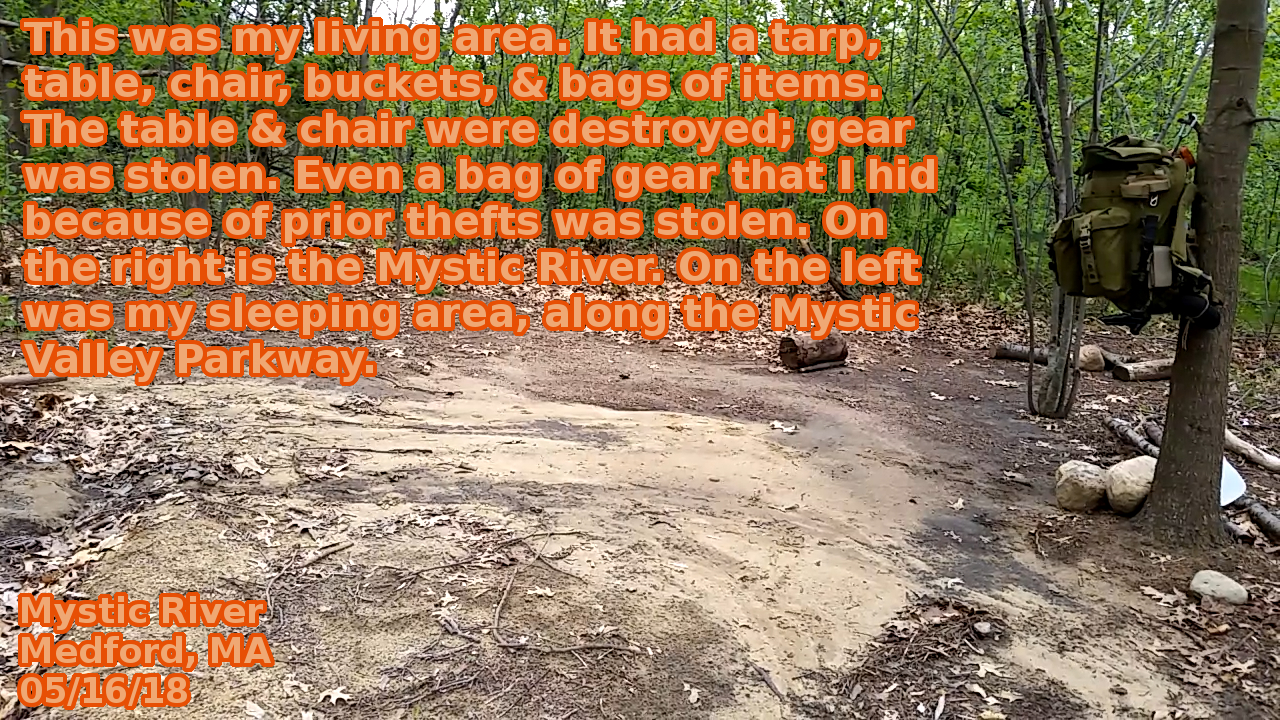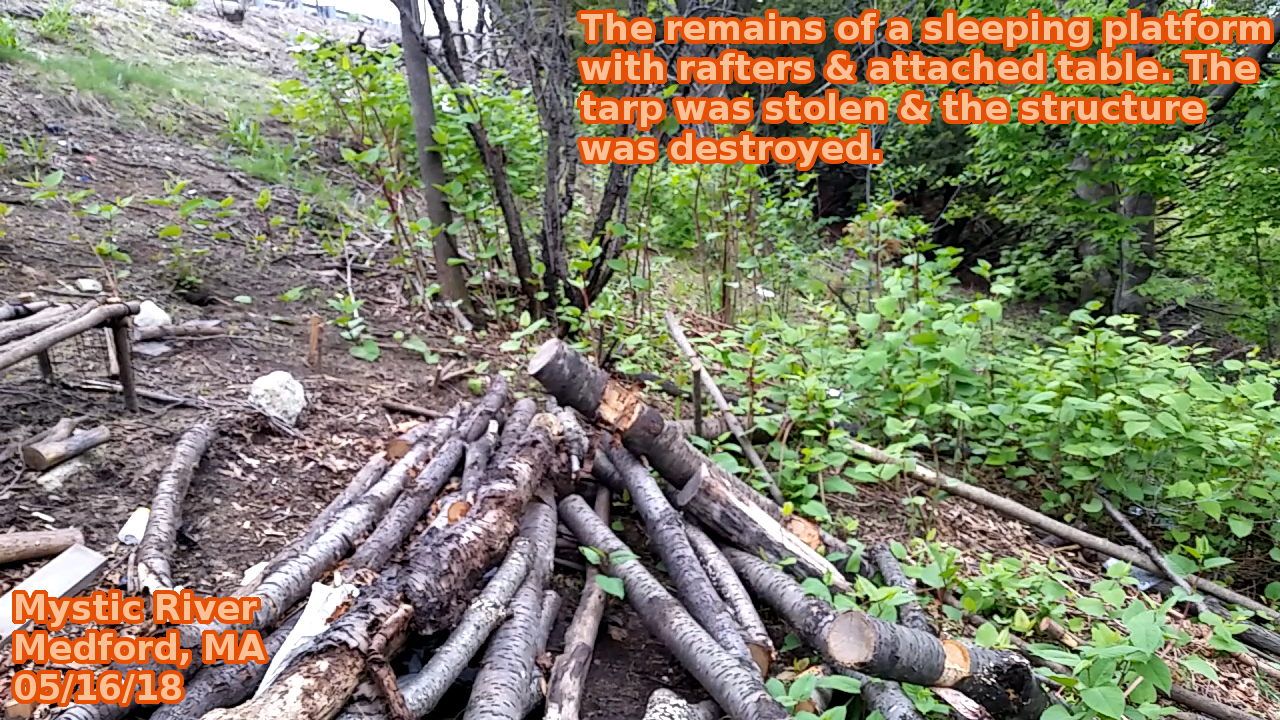 I'm currently staying at a secluded area in Melrose, north of Oakdale Park, along Fellsway East.
Mark